American civil rights leader Julian Bond was known for many things. In 1960 he helped found the Student Nonviolent Coordinating Committee and spent the next decade organizing student protests and voter registration drives across the South. He served in the Georgia legislature, co-founded the Southern Poverty Law Center, and eventually led the National Association for the Advancement of Colored People. He also taught history at the University of Virginia from 1990 to 2012, leaving his papers to UVA's Albert and Shirley Small Special Collections Library.
The Julian Bond Papers contain approximately 47,000 items, including speeches and articles written by Bond, correspondence, campaign materials, academic evaluations, and family papers. Bond donated his papers to the UVA Library in 2005 (he died in 2015). This past month, the collection made the news for different reasons.
UVA Today recently covered an ongoing effort of the Carter G. Woodson Institute for African American and African Studies and the Center for Digital Editing. The Julian Bond Papers Project is working to digitize, transcribe, and annotate Bond's papers and make them freely available to the public. The team has already transcribed more than 10,000 pages, digitized close to 13,000 images, and celebrated its public launch on Feb. 22. "We noticed that the topics he engaged in the speeches — many of them written in the '70s and '80s — remain pressing to this very day," said project director Deborah E. McDowell, a Woodson Institute professor and Alice Griffin Professor of English. Read more about this project, which has made more than 100 of Bond's speeches accessible online.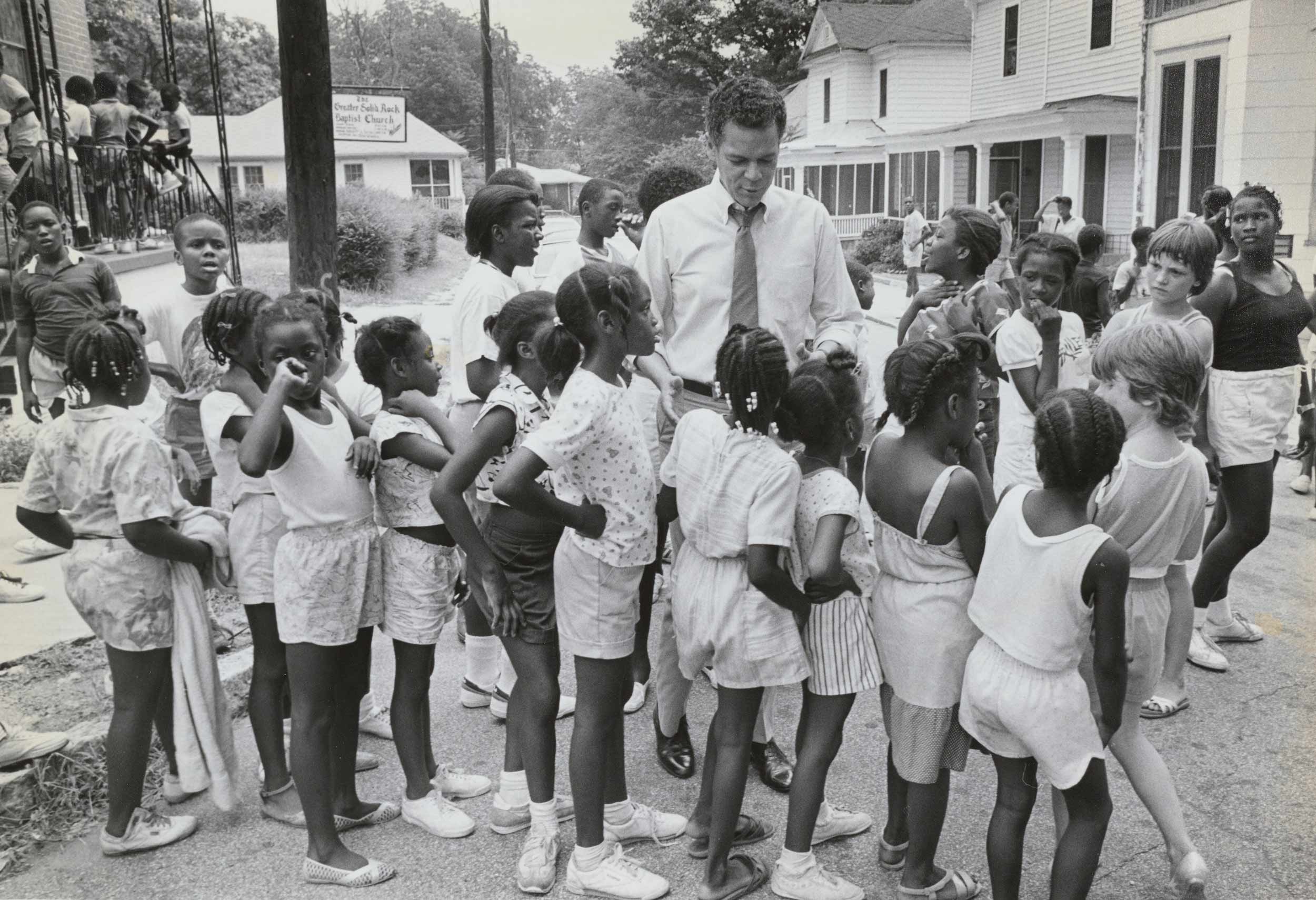 Over on Notes from Under Grounds, the blog of the Small Special Collections Library, scholar and book artist Derrais Carter dug into Julian Bond's papers as part of a larger research project on blaxploitation cinema. A William A. Elwood Civil Rights and African American Studies Fellow, Carter spent days "wading through" Bond's papers and came to the conclusion that Bond was "an unexpected vector in the 1970s Black popular culture landscape." To read about Bond's musical tastes (Melba Moore, Billie Holiday, Bessie Smith) and his 1977 Saturday Night Live hosting gig, check out Carter's post.
To explore the Julian Bond Papers in person, plan a visit to the Small Special Collections Library.