As the University of Virginia community heads toward the holiday break, some might be looking for a good book to read over the quiet string of days before the new year. In the spirit of so many end-of-the-year "best books" lists, we asked UVA Library staff to recommend their favorite books they read in 2022. The books could be any genre, published in any year, so long as they were available in UVA Library's collections.
Take a look at the recommended books below, and check some out for the holidays. Happy reading!
Recommended by Leigh Rockey, Video Collections Librarian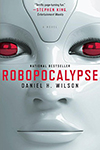 "Robopocalypse" by Daniel H. Wilson (Doubleday, 2011)
All the machines in the world start attacking all the humans! It turns out that American Indians, who have passed down traditions about living and fighting on the land, are ready for the challenge. Fun stuff.
"The Dope: The Real History of the Mexican Drug Trade" by Benjamin T. Smith (Black Dog Press, 2021)
You can't have the wild violence and success of the Mexican drug trade without first having the U.S. myths and money that perpetuate it.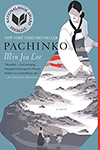 "Pachinko" by Min Jin Lee (Grand Central Publishing, 2017)
It sounds like too much to take on — a family history spanning eight decades and many characters — but it's easily readable and fulfilling.  
"Ninth House" by Leigh Bardugo (Flatiron Books, 2019)
What if a university's secret societies were really keepers of dark magic? You won't put this thriller down until you know it all. 
Recommended by Ervin "EJ" Jordan Jr., Research Archivist, Albert and Shirley Small Special Collections Library 
Among the many books I've read this year, several were related to Charlottesville, the University of Virginia, and African American history, including but not limited to the five below.
"Rot, Riot, and Rebellion: Mr. Jefferson's Struggle to Save the University That Changed America" by Rex Bowman and Carlos Santos (UVA Press, 2013) 
Yet more scholarly evidence of UVA as a dangerous, rowdy, and complex environment during its first half-century.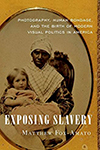 "Exposing Slavery: Photography, Human Bondage, and the Birth of Modern Visual Politics in America" by Matthew Fox-Amato (Oxford University Press, 2019)
An exceptional assessment of the process and influence of slave and slavery photography in 19th-century America. This book includes photographs from the Albert and Shirley Small Special Collections Library.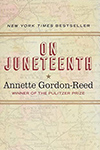 "On Juneteenth" by Annette Gordon-Reed (Liveright Publishing, 2021)
An overview of this Pulitzer Prize-winning historian's Texas roots and Juneteenth memories. Professor Gordon-Reed is also the leading authority on the Hemings family of Thomas Jefferson's Monticello. 
 "Charlottesville 2017: The Legacy of Race and Inequity" edited by Louis P. Nelson and Claudrena N. Harold (UVA Press, 2018) 
Collected essays on the University of Virginia's legacies of slavery and racism in the wake of the August 2017 Unite the Right white supremacist rallies.
 "Bridge Builders, 2001-2016, Charlottesville, VA" edited by Kay Slaughter. (Preservation Piedmont, 2019) 
The Drewary J. Brown Bridge on West Main Street is a memorial with bronze plaques honoring several residents who as "Bridge Builders" overcame racial differences to make Charlottesville more racially, economically, socially, and culturally equitable. This fine illustrated book shares their stories. 
Recommended by Sherri Lynne Brown, Librarian for English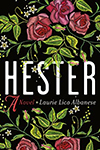 "Hester: A Novel" by Laurie Lico Albanese (St. Martin's Press, 2022)
The vein of feminism running through this imagined origin story of Nathaniel Hawthorne's "The Scarlet Letter" struck a chord with me.
"Dolores Claiborne" by Stephen King (Viking, 1992)
I've been reading some of King's earlier works this year, and this novel's plot twists made it one of my favorites. 
"The Bachman Books: Four Early Novels" by Stephen King (New American Library, 1985)
This collection of short early novels by King also left a lasting impression — "The Long Walk" was exquisitely disturbing.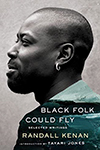 "Black Folk Could Fly: Selected Writings" by Randall Kenan (W. W. Norton, 2022)
This posthumously published collection of essays solidifies that this world lost a great writer much too soon.  
Recommended by Josh Thorud

,

Multimedia Teaching & Learning Librarian
 "The Indifferent Stars Above" by Daniel James Brown (William Morrow, 2009)
The author has a beautiful writing style and delves into historical details that deeply enrich the story. While what happened to the Donner Party is grim, this book humanizes the people in it. An enthralling and ultimately harrowing account that ranks among my favorite historical nonfiction books.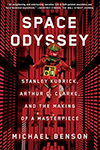 "Space Odyssey: Stanley Kubrick, Arthur C. Clarke, and the Making of a Masterpiece" by Michael Benson (Simon & Schuster, 2018)
One of the best books about the making of a film I've ever read. This is an eye-opening account of how "2001: A Space Odyssey" was written, filmed, and edited with lots of interesting details, including countless difficulties and bold technical innovation in sets and special effects. Rather than a hagiography of Stanley Kubrick, it shows the many minds and talents involved in creating this classic film that changed the industry forever.
Recommended by Carla Lee, Deputy Librarian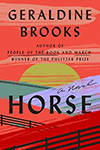 "Horse" by Geraldine Brooks (Viking, 2022)
I was a big fan of "People of the Book" and this book has a similar structure — several stories from different times, all tied back to discovering the provenance of a cultural object. Like a lot of historical fiction, it is highly emotional, but also taught me about perspectives in history.
On a lighter note:
"The Man Who Died Twice" by Richard Osman (Pamela Dorman Books, 2021)
This is the second in a series and I recommend reading "The Thursday Murder Club" first, if possible. These cozy mysteries both involve a fun cast of characters and a sense of humor that hits me just right. 
Recommended by Bret Heddleston, Print Periodicals Specialist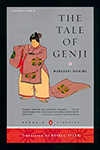 "The Tale of Genji" by Murasaki Shikibu, translated by Royall Tyler or Arthur Waley 
 "While the Aelfrics and the Aelfreds croaked and coughed in England, this court lady, about whom we know nothing … was sitting down in her silk dress and trousers with pictures before her and the sound of poetry in her ears, with flowers in her garden and nightingales in the trees, with all day to talk in and all night to dance in — she was sitting down about the year 1000 to tell the story of the life and adventures of Prince Genji."
-Virginia Woolf, "Review of 'The Tale of Genji,'" 1925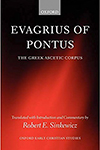 "Evagrius of Pontus: The Greek Ascetic Corpus" by Robert E. Sinkewicz (Oxford University Press, 2003)
Read especially for the apothegms "On the Eight Thoughts," which are instructive, convicting, and easy to remember. This list of vices was later known as the "seven deadly sins."
"Jack the Fatalist and His Master: A New Translation From the French of Denis Diderot" translated by Wesley D. Camp and Agnes G. Raymond (P. Lang, 1984)
A satirical account of the adventures of a Determinist servant in 18th-century France; its self-referential humor may remind the reader of postmodern drama like "Waiting for Godot."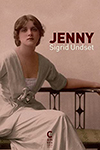 "Jenny" by Sigrid Undset, translated by W. Emme (A. A. Knopf, 1921) 
A remarkably dark and psychologically acute portrait of a young Norwegian artist living among fellow expatriates in Rome at the beginning of the 20th century.
"Phantastes and Lilith" by George MacDonald (W. B. Eerdmans, 1964)
Two novels in the Victorian fairy tale style; they share a distinctive, multivalent, spiritual symbolism. 
Recommended by a Library staff member who would prefer to remain anonymous: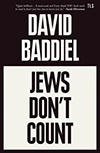 "Jews Don't Count: How Identify Politics Failed One Particular Identity" by David Baddiel (TLS Books, 2021)
This is an important publication by British comedian David Baddiel highlighting recent examples of the rise in antisemitism across the globe, how this trend is taking place across both ends of the political spectrum, and the importance of being able to recognize it and call it out.