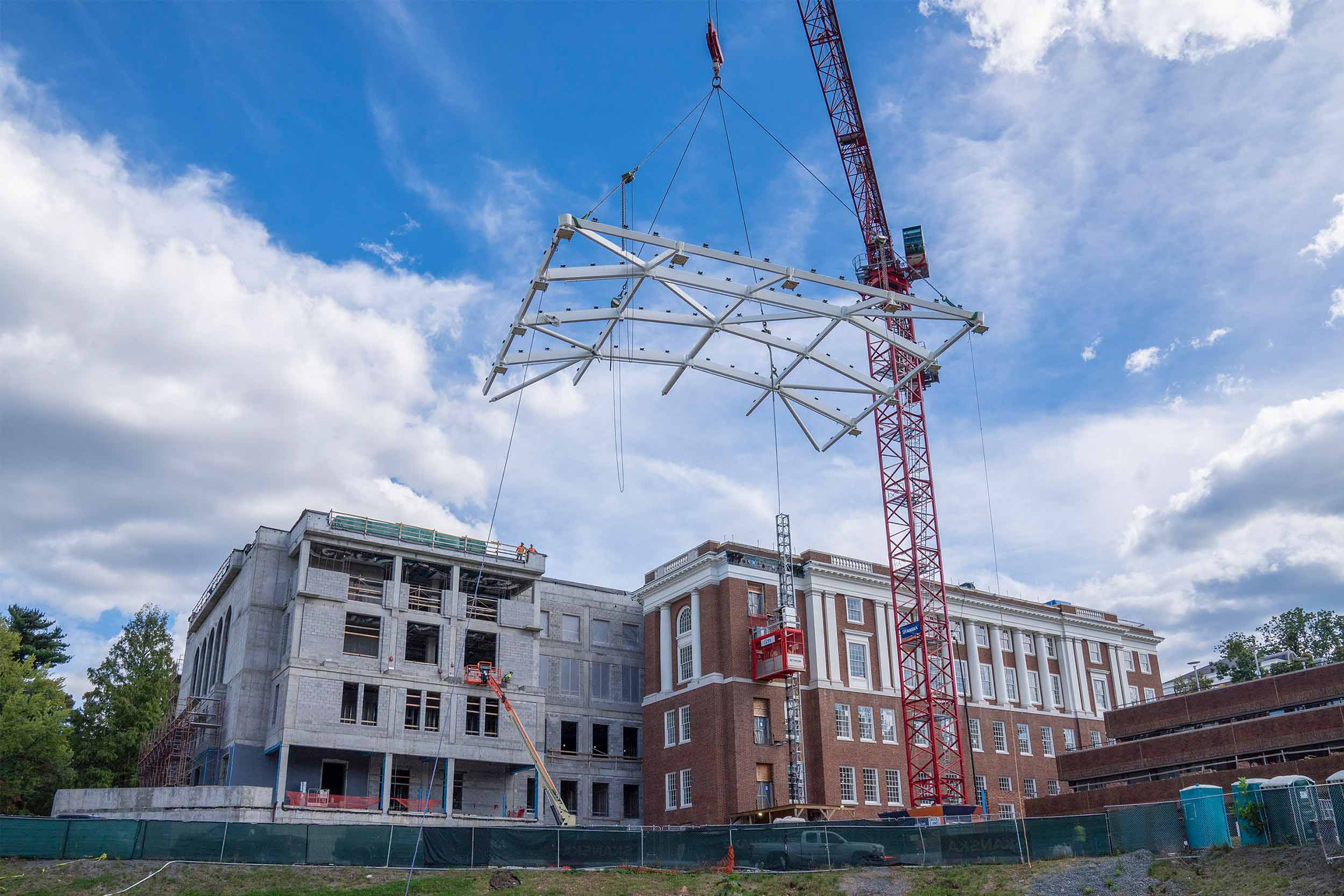 The UVA Library inhabits more than five locations, including Brown Science and Engineering Library, Clemons Library, Fine Arts Library, Music Library, and Harrison/Small Special Collections Library; plus professional libraries like Health Sciences, Darden, and Law. The main library, Alderman, was closed in early 2020 for renovation, and work continues apace as staff members prepare to move into the space (along with books and services) in late 2023 and early 2024.
In October, massive skylight frames were lifted into the historic lightwells, which will allow the new library to feature weather-protected study space under open skies.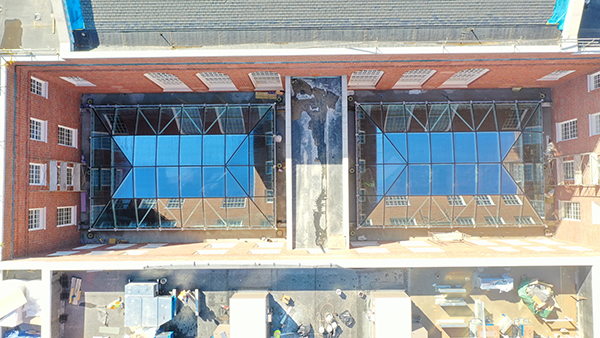 This summer, a beam signed by construction personnel and Library staff was hoisted to the top of the building as part of a "topping-out ceremony" marking installation of the highest point in the new building.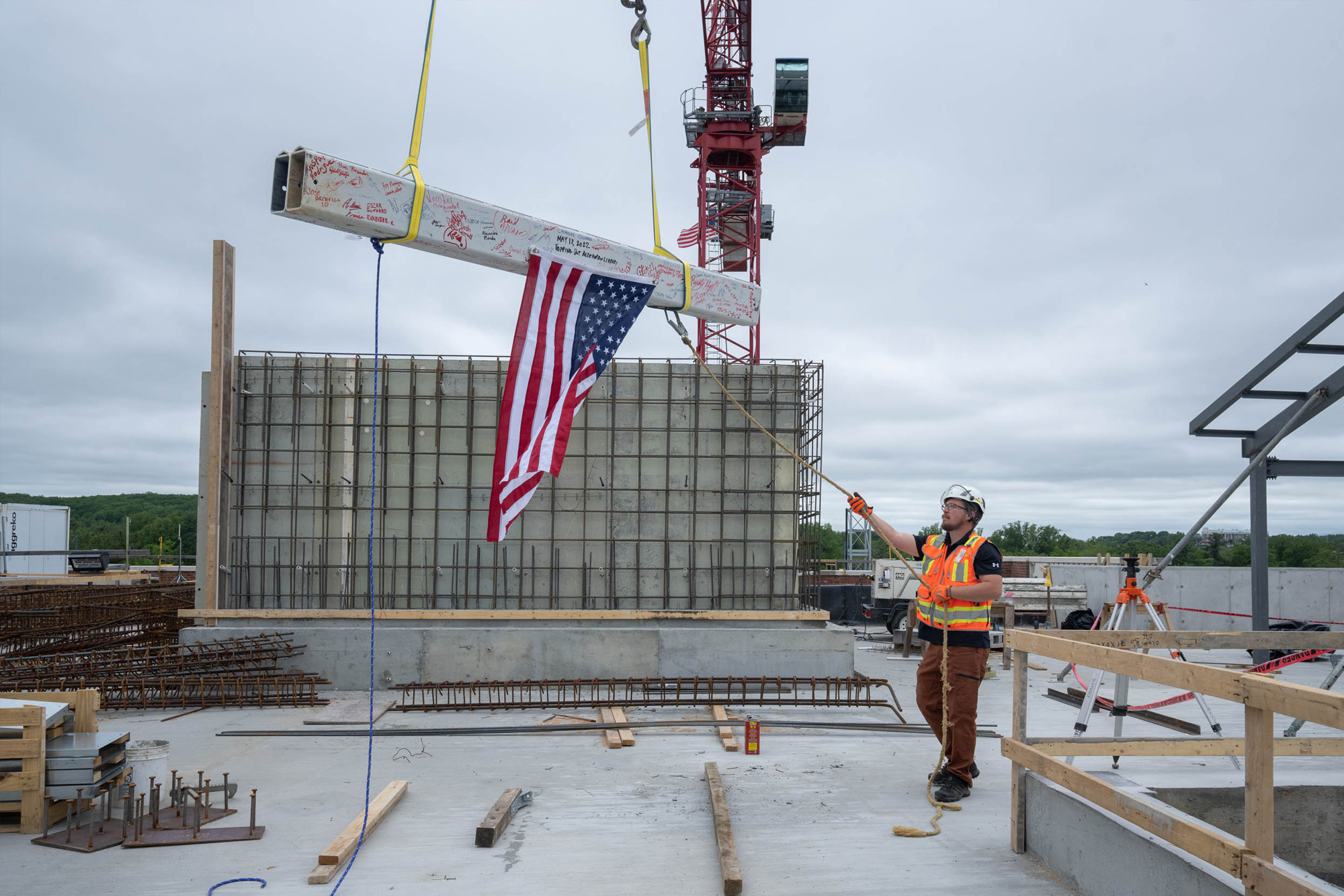 Read more individual stories about the renovation from UVA Today or Library Communications, or read about the renovation on the Library's website.