Guest post by Sherri Brown, UVA Librarian for English and Digital Humanities
Since 2006, the United States has observed Jewish American Heritage Month each May. It may come as no surprise that the University of Virginia Library is celebrating the occasion with a list of recommended books by Jewish authors. See some of our recommendations below, along with picks from students in Professor Caroline Rody's spring 2023 English class, Contemporary Jewish Fiction. We hope you find a book or two to pique your interest! (Find more events and materials related to Jewish American heritage here.)
Fiction:
"

The Latecomer

" by

Jean Hanff Korelitz (Celadon Books, 2022)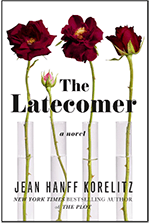 Jean Hanff Korelitz's novel follows the lives of the Oppenheimers, a family plagued by tragedy and its emotional repercussions. Phoebe, the last of four children, is born to Salo and Johanna 18 years after her triplet siblings. She must navigate the fallout from the web of lies and secrets her parents and the triplets have created over the years in order to understand the past and bring peace to her family. An engaging read that elicits a reflection on what it is that binds a family together and whether sharing a bloodline is not enough.
– Recommended by Sherri Brown, Librarian for English and Digital Humanities
"

The Chosen

" by Chaim Potok (Simon & Schuster, 1967)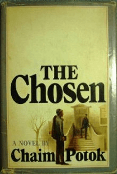 Set in 1940s-era Brooklyn, Chaim Potok's 1967 novel "The Chosen" paints a vivid and unstable world through the eyes of adolescent Reuven Malter, a young, modern Orthodox Jew who longs to become a rabbi. After a dramatic encounter on a baseball field, Reuven eventually strikes up a friendship with a young Hasid named Danny, the son of the larger-than-life rabbinic sage and tzaddik/leader, Reb Saunders. Though they hail from extremely different backgrounds, the boys rely on each other to navigate their entrance into adulthood.

Potok has crafted a masterful work rich with characterization and cultural depth. He captures the classic essence of a coming-of-age story and raises questions about Jewishness and the life-altering influence of friendship. Once Reuven and Danny's paths intertwine, their life trajectories take on a new definition, and nothing will ever be the same.
— Recommended by Caroline Ford, graduate student
Beatrice White, an undergraduate student in Professor Rody's class, also recommended "The Chosen," explaining that "each page is a delicacy, detailing the beautiful and troubling journey from Jewish boyhood to manhood," and describing the novel as "a must-read for any interested in the intricacies of young Jewishness and just how powerful friendship can be."
"The Shawl" by Cynthia Ozick (1980). Printed in book format by Knopf, 1989.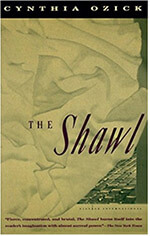 I highly recommend "The Shawl" by Cynthia Ozick as an important piece of Holocaust literature. It is a harrowing short story about three characters, Rosa, Magda, and Stella, on their march to a concentration camp. During this march, Rosa tries in vain to keep her infant daughter, Magda, hidden from Nazi officers. She does this by concealing her in a shawl, which she keeps close to her breast. Throughout the story, this shawl acts as a layer of protection between Magda and the horrors of the outside world.
The reason why this story resonated so much with me is because it deals with themes of motherhood. There are many things about the Holocaust that are horrifying, but probably the most gut-wrenching to me is the sheer number of families that were torn apart. Although this short story is technically a work of historical fiction, Ozick has stated that the events in the story are an amalgamation of testimonies she heard from women who lost their children at concentration camps. Ozick does an incredible job of illustrating this inhumanity in an almost surreal way. Her writing is filled with unusual metaphors and bizarre analogies, ones that make the horrifying events in the story difficult to digest — but at the same time, you as a reader are unable to look away from the page. This is emblematic of how the protagonist, Rosa, feels on the inside, because after all, it must be impossible for her to fully comprehend the inhumanity that she is experiencing all around her. By the end of the story, the reader feels just as heartbroken as she does.
– Recommended by Leilani Johnson, undergraduate student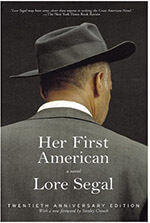 Lore Segal's "Her First American" tells the semi-autobiographical story of the relationship between Ilka Weissnix, a young Jewish refugee from Nazi Europe, and Carter Bayoux, an older Black American. Carter is a teacher, and he makes it his mission to teach Ilka how to become naturalized into America's unique racial culture. Through his lessons and Ilka's experiences, readers watch people from different backgrounds fight to achieve coexistence in a divided world that works against them. Themes of empathy saturate the plot while Carter struggles with alcoholism and Ilka must learn how to relate to her traumatized mother. In this character-driven novel, Segal asks questions about how social conformity creates constrictions on relationships — and how people can overcome those restrictions.
– Recommended by an undergraduate student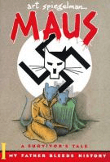 When it comes to modern Jewish literature, specifically Holocaust literature, the book I think best encapsulates this genre is the graphic novel "Maus" by Art Spiegelman. What stands out about "Maus" is how it depicts multiple generations of post-Holocaust trauma, and the reader can get the full scope of the impact of the event. Through the father's story, the reader can learn about the history of the Holocaust, including the rise of the Nazi party and the experience of the concentration camps. Then, through the son's narrative, the reader can gain insight into the prolonged impact of the Holocaust on the family dynamic. The father's struggles with money and love show the long-term trauma of the Holocaust. The reader can also better understand second-generation Holocaust trauma through the son's struggles with his father's experiences. With "Maus," readers can better understand the true impact of the Holocaust on American Jewish families, while also reading a compelling historical novel.
– Recommended by Grace Theriot, undergraduate student
"Jewish Humor" section of "

Jewish American Literature: a Norton Anthology" edited by Jules Chametzky, John Felstiner, Hilene Flanzbaum, and Kathryn Hellerstein (W.W. Norton, 2001)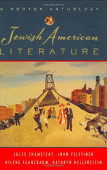 Jewish comedy defies easy explanation. Perceptive critics have described any attempts to identify a distinctively Jewish sense of humor as fruitless since, for any claim made as to what it truly is, a little thought immediately uncovers all kinds of exceptions and counterexamples. Furthermore, the counterexamples themselves go beyond being merely illustrative; they are nearly as extensive and numerous as Jewish history, which spans a wide geographic area, literally and figuratively. The book offers many examples showcasing alternative takes in a humorous way, leaving readers in awe.  The recurrence of dark comedy in the book may particularly capture readers. I highly recommend this work, as readers will dive into a whole world of stories in different settings that will keep them on their toes.
– Recommended by Sultana Omar, undergraduate student
Nonfiction:
"Voices From Shanghai: Jewish Exiles in Wartime China" edited, translated, & with an introduction by Irene Eber (University of Chicago Press, 2008). Also available as an ebook.
In the years leading up to the Second World War, many Jewish families fled Germany, Poland, and surrounding countries. A sizeable contingent of Jewish refugees — between 18,000 and 20,000 — arrived in Shanghai, China, between 1938 and 1941 (according to Eber), joining the over 6,000 Russian Jews who had arrived earlier in the 1930s. Eber brings us first-hand accounts of life in Shanghai before, during, and after the war through translated poems, stories, letters, and diaries penned by Jewish refugees during that time. While many of the Jews in Shanghai eventually immigrated to the United States, Canada, Australia, and other locales, this book is an important contribution to providing a glimpse of the range of feelings and experiences had by Jewish refugees during their time in China.
– Recommended by Sherri Brown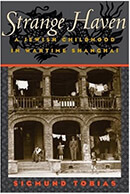 For a more detailed account of day-to-day life in Shanghai during WWII, consider this memoir by Sigmund Tobias, Eminent Research Professor of Educational & Counseling Psychology at the University of Albany. Born in 1932, Tobias was only six years old when he fled from Germany to Shanghai with his parents. Tobias recounts his childhood growing up in Shanghai during the war, as his family and many other Jewish refugees acclimated to a new climate and customs while struggling with poverty, food shortages, and the eventual movement of refugees to a ghetto in part of the Hongkew district. In describing his life, Tobias also expounds on the details of living as an Orthodox Jew in a foreign city. Tobias immigrated to the United States in August of 1948. The final chapters of his memoir tell of his return to Shanghai 40 years after his departure. An illuminating and compelling read.
– Recommended by Sherri Brown
Researchers can direct queries about Jewish and Jewish American literature to Sherri Brown and research questions regarding Jewish Studies to Miguel Valladares-Llata, Librarian for Romance Languages and Latin American Studies, whose subject specialties include French, German, Jewish Studies, Latin American Studies, Spanish, Italian, and Portuguese.