The UVA Library is pleased to open the renovated library to the public on January 8, 2024. While books and materials will continue to be moved into the space through the spring semester, we welcome students, faculty, staff, and community members to come experience the new, beautiful space starting in January.
Save the date! On April 4, 2024, we hope you'll join us for a Grand Opening event, details to come.

What's new?
The beautifully renovated building brings the library up to current standards of safety, accessibility, and service. A new entrance makes the building easily reachable from the growing northern corridor along University Avenue, and a larger south entrance makes the space easier to access from Grounds. The building offers better layout and natural light, including  in two new study courts, for members of the University community as they study, research, and socialize.. Improved wayfinding (using signage and other design elements) makes the building more intuitive for visitors, and better facilities support the ongoing conservation and preservation of the Library's large and growing print collection.
Finally, much-loved features such as the McGregor ("Harry Potter") Room remain — they've been renovated and optimized for comfort and character, preserving the essential elements of their unique identity.
A rich journey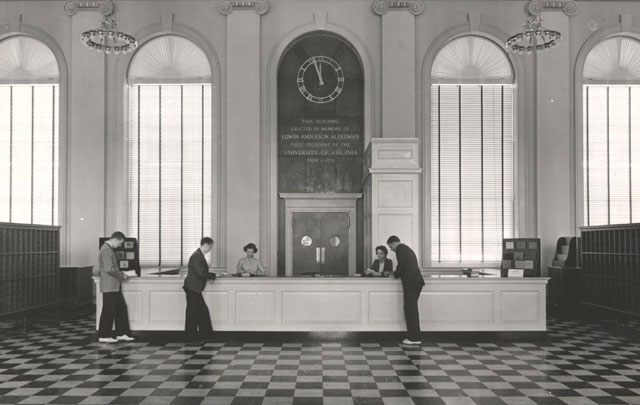 The history of UVA can be divided into three chapters, each marked by the construction of a library. The renovation of Alderman, our main library, marks the third chapter in the University's history.
The first chapter began when the Rotunda, UVA's first Library, was constructed as the focus of Grounds — a notable departure from the customary practice of centering universities around religious buildings. The second chapter began when UVA began to function as a research university with the opening in 1938 of Alderman, with a much larger and more current collection, that replaced the Rotunda as the main library.
FAQ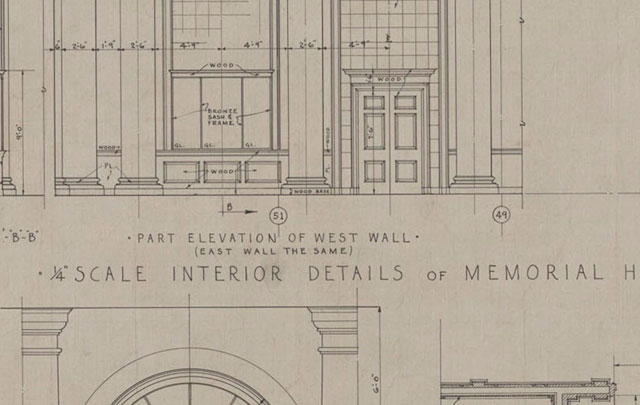 Frequently asked questions about access, leadership, collections information, logistics, and more.
Support the improvement of UVA Library spaces
The Library's role at UVA is experiencing a transformation, and the renovation is a key part of that change. Help us cement the Library's place as a hub of discovery and learning by making a gift. There are multiple opportunities to make both immediate-use and endowed gifts.
To learn more about giving to the renovation, contact Sean Clarkson at (434) 466-7408 or sdc3dw@virginia.edu.