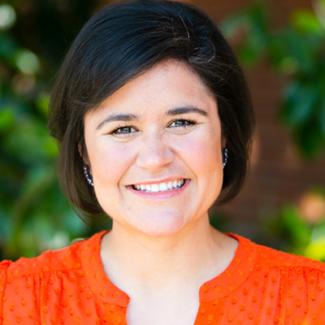 Associate Dean for Inclusion, Diversity, Equity & Accessibility
Job summary
Catalina Piatt-Esguerra is the Associate Dean for Inclusion, Diversity, Equity, and Accessibility at the University of Virginia Library. She serves as member of the Library's Senior Leadership Team. She directs the implementation of the Library's Inclusive Excellence Plan, tracking outcomes and accountability, collecting relevant data, and partners across all of the Library's divisions to support the execution of this plan. Her work focuses on organizational culture and climate, staff sense of belonging, and best practices of inclusion-focused work process and infrastructure. She has additional expertise in strategy and vision, leadership development, and DEI capacity-building, along with project management and events coordination.
 
Professional profile
Prior to joining UVA Library, Catalina held positions as Director of Diversity, Equity, and Inclusion (DEI) at UVA's School of Education & Human Development and as a Spanish Instructor and DEI Coordinator at the Miller School of Albemarle. While at UVA, she co-founded the University's first Latinx Employee Resource Group (ERG) to enfranchise and connect Latinx employees across the institution. Before coming to UVA, she worked in several roles at the University of Michigan, including Graduate Success Coach in the Office of Academic Multicultural Initiatives, Orientation Lead for the Office of New Student Programs, and Program Fellow for the Rackham Graduate School. She holds a Ph.D. in Romance Languages and Literatures from the University of Michigan, an M.A. in Foreign Language Studies from American University, and a B.A. in Hispanic Studies from The College of William & Mary. She also serves as an alumni recruiter for Michigan's Each One, Reach One minority-focused campaign, as an advisory board member for the Virginia Festival for the Book, and as a DEI consultant for Five Ponds Press.
Non-english languages spoken
Fluent in Spanish