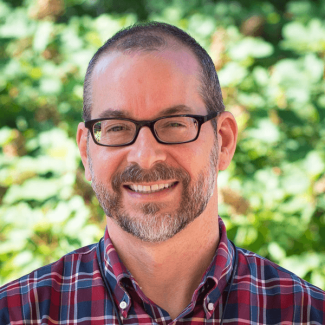 Teaching and Learning Librarian
Job summary
Todd Burks teaches information literacy skills to first year students in the College of Arts and Sciences as well as students in the School of Continuing and Professional Studies. In addition, he's the contact for K-12 teachers bringing their students to learn about the UVA Library and college-level research. He also works with colleagues in the Robertson Media Center to introduce UVA students to the Library's video, audio, 3D printing and virtual reality studios.
Professional profile
Todd is a member of ALA and has been a presenter at LOEX 2012 and 2015 and TILC 2015.
Subject Specialties
Continuing & Professional Studies
My research guides
Ask me about...
Information literacy
Active learning
Library tours
Robertson Media Center studios