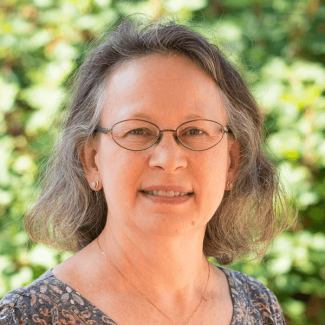 Scholarly Repository Librarian
Job summary
As Scholarly Repository Librarian, Sherry manages Libra, UVA's institutional repository, an open repository to share research and scholarship, including Electronic Theses & Dissertations (ETDs), and Data. Sherry works across areas (units) to discover stakeholders inside and outside the Library. She participates in user design, documents user recommendations, and provides training for Library staff and users. She also assists researchers in archiving research data. As the repository Librarian, she advocates for responsible data stewardship for UVA's Institutional Repository.
Professional profile
Outside the Library, Sherry was involved in the creation of the DMPTool, the online tool that helps institutions and researchers create data management plans. She continues to support the DMPTool by providing content and expertise on research funder requirements. Sherry is a member of the Research Data Access & Preservation Association. She is also an active member of the Global Dataverse Community Consortium. Sherry is a certified Carpentry instructor (Software, Data & Library Carpentry). Sherry received her ALA-accredited MS in Information Sciences from the University of Tennessee, Knoxville. Before getting her Master's degree, Sherry worked at George Mason University and the University of Virginia in their computer centers as a technical support representative and as a technical trainer. She has also worked in industry as a UNIX Technical Support Manager and a UNIX systems administrator. Sherry has a BS in Computer Science from the School of Engineering and Applied Science at the University of Virginia.