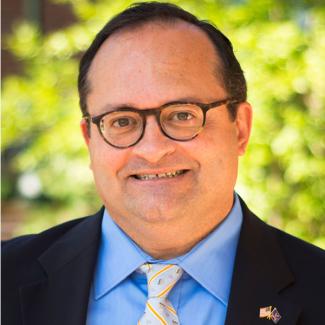 Senior Major Gift Officer-FUND80
Job summary
Patrick Garcia is a Development Officer (fundraiser), and operates with all Library Advancement activities, including major and annual gifts/donations, endowments and stewardship.
Professional profile
Patrick has a B.A. in Business Administration from the University of Puerto Rico and a J.D. from the Inter-American University of Puerto Rico. He is an attorney and a retired Army JAG Officer from the US Army Judge Advocate General's Corps (JAG Corps) where he served honorably for twenty years, and has extensive fundraising experience working in development at UVA since March 2002. Patrick previously worked at the Darden School of Business and the Jefferson Scholars Foundation. He has been fundraising for the UVA Library system since November 2012. Patrick is fluent in three (3) languages, Spanish, French, and English and has 4 adult children.