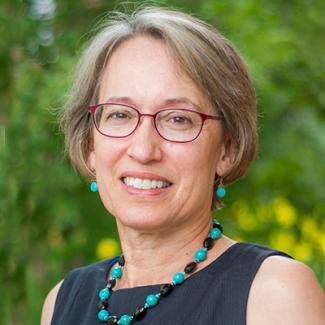 Director of Faculty Programs
Job summary
Judy's role is to promote and support collaborations between faculty and librarians through the design and implementation of programs that enhance research, teaching, and scholarship. She works closely with colleagues across the library to communicate effectively about library issues and to develop mechanisms for engaging faculty in planning the future of library collections and services.
Professional profile
Judy has worked in the library since 1997, holding positions of progressive administrative responsibility. Before coming to the Library, she worked in both the Art Department and ITS. Much of her career has been devoted to helping faculty explore innovative uses of technology in support of their teaching, research, and scholarship.