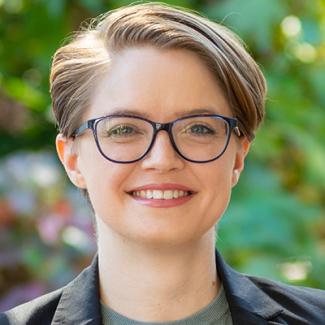 Director, Technology Solutions
Job summary
Carla Arton is the Director of Technology Solutions at the University of Virginia Library. Her team of project managers, analysts and software engineers support library stakeholders in the research, adoption, and use of third-party applications to improve and enhance Library services and user experience. Carla's interests are in Technology Solutions that support discovery of and access to Digital Collections and Electronic Resources for Research, Teaching, and Learning. She has additional expertise in project & change management, digitization & preservation, digital engagement, audiovisual archiving, collection management and media studies.
Professional profile
Prior to UVA, Carla held positions as Head of Digitization & Digital Engagement at the University of Edinburgh Library, as a Digital Project Manager at the Bodleian Libraries, University of Oxford, and as Director of Technical Operations for the second phase of Indiana University's Media Digitization and Preservation Initiative. She additionally held positions at the Library of Congress' Motion Picture, Broadcasting, and Recorded Sound Division, the Wende Museum of the Cold War, and Chace Audio by Deluxe. She holds a Master of Arts in Media Archiving from the University of East Anglia, a BA in Film Studies from Chapman University and is a contributing author for the ARSC Guide to Audio Preservation (2015).