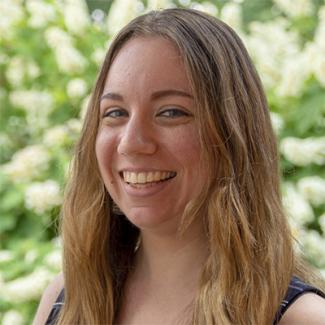 Education and Social Science Research Librarian
Schedule a Consultation
Job summary
Ashley is the Education & Social Science Research Librarian and serves as the liaison for the Curry School of Education and Human Development.
Professional profile
Ashley received her MLS from Indiana University. She is active in the profession and has presented at LOEX, ARLIS/NA, and ALA. Her design background unites UX and UI for developing new methods of online library support. Ashley's current research focuses on cultural imperialism manifested in library architecture and its implication on library users and marginalized communities. She is also examining Twitter content across Big Ten Academic Alliance (BTAA) libraries and library social media content's role in radical democracy.
Education
Master of Library Science (MLS), Indiana University
BA, Art History, Lafayette College
BA, English, Lafayette College
Subject Specialties
Curriculum, Instruction, & Special Education
Leadership, Foundations, & Policy
Human Services
Kinesiology
Children's Literature